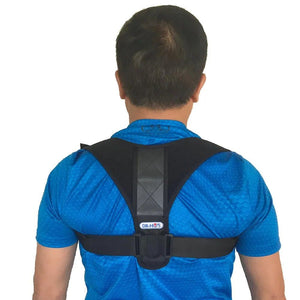 Posture Brace
Read more
90-Day Money Back Guarantee
Drug-free, non-invasive pain relief
35 years experience helping patients
90-Day Money Back Guarantee
Drug-free, non-invasive pain relief
35 years experience helping patients
Shipping

We offer free shipping on all orders over $100. Our shipping rates for orders less than $100 range from $2.99 - $9.99 depending on the size of the item and we also provide 25% off the shipping rate when you add more than one item. You can read more about our shipping policies here.

Returns

We provide you with a 90-day satisfaction guarantee. Before you return any items to us please consult with our customer care team to see if they can help you get the best results with our products. If you still decide to return then we will provide you with a full refund less shipping & handling. You can read more about returns here.

Posture Brace
Subscribe to Our Newsletter
Unlock FREE access to valuable pain relief tips, exclusive offers, health videos, downloadable e-books, exciting promotions and more!